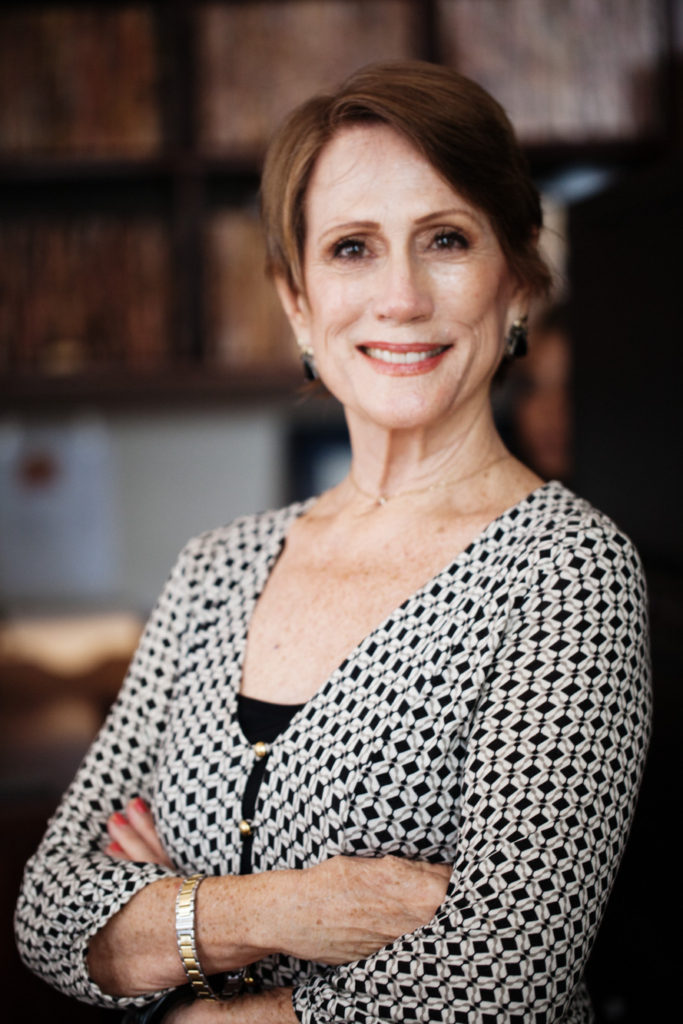 Clara Hardin
Co-founder
In 2005, Clara moved from Santa Fe NM to Panama to be near her family. A licensed Realtor in both Florida (1972) and New Mexico (1993), she joined her son KC and daughter-in-law Patrizia in co-founding Arco properties in March, 2005.
Over the years, Clara has combined both sales and social skills to bring a burgeoning community of "pioneer" residents together. Among the community endeavors she has been involved in are the founding of Día de Gracias (Thanksgiving) where food and wine is shared by all. And her desire to connect the Casco families lead to the parents starting a pre-school called Tangerine. Clara has also sat on three condominium boards of directors and serving as president for two of them. Her preference is to facilitate Casco related activities while remaining in the background.
Having restored three personal properties, Clara is in a unique position to counsel clients wanting to restore also.
If asked what aspect of the Casco she is most passionate about, her answer would be "keeping the Casqueño community connected."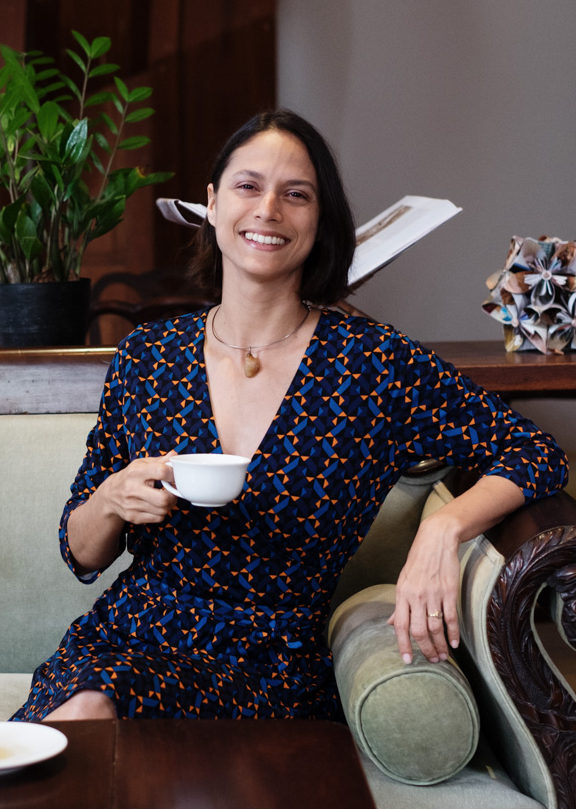 Patrizia Pinzón
Co-founder and Sales Manager
Patrizia was born in Panama and grew up dancing in Casco Antiguo's National Theatre with the Ballet Nacional de Panama. She lives in Casco Viejo and speaks Spanish, English and Italian.
She holds a Master's in Business Administration from Universidad Latina Maria Antigua in Panama City. Prior to founding Arco Properties, Patrizia coordinated the Smithsonian Tropical Research Institute's public outreach program at Barro Colorado Island.
She's passionate about history, urban gardening and the cultural vibrancy that characterizes the historical center. She is Founder and currently president of AVACA, the Association of Neighbours and Friends of Casco.
Patrizia has been an active part of the revitalization of the old town since its inception. Her deep knowledge of its history, its architecture and the processes of social integration and artistic promotion are backed by collaboration with the most important actors within this process. That is why if someone has a query to do about the Old Town, it is most likely that one of the first references to consult is Patrizia.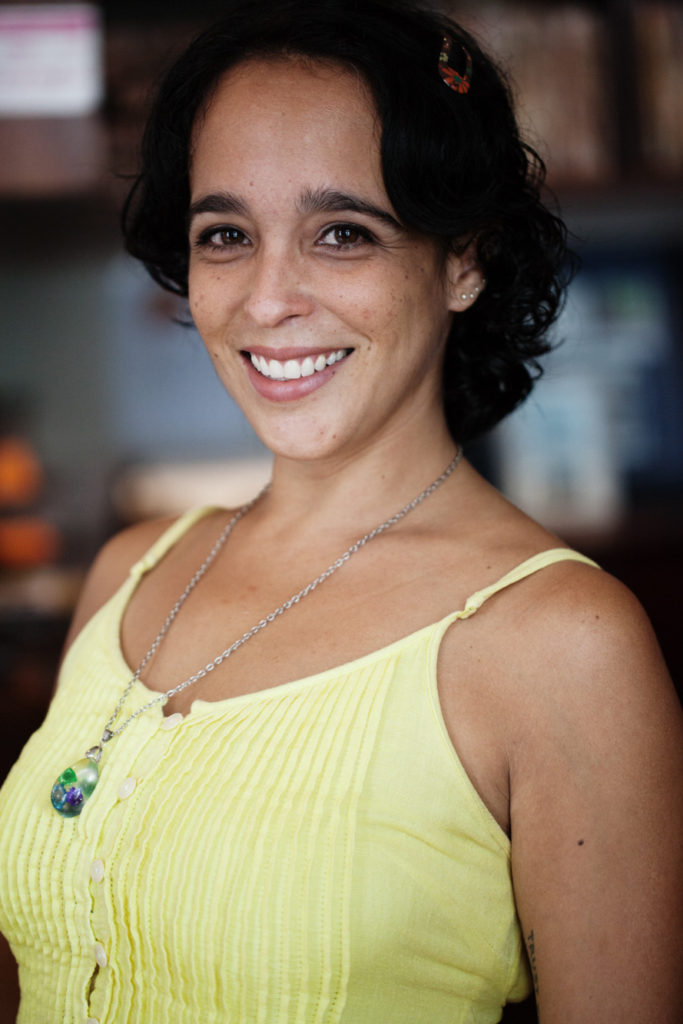 María Eugenia Kraus
Sales Agent
Maru brings to her present profession the sum of more than a decade of experience in the tourism industry. A history lover, characterized by its spirit of service and excellence in customer service, who on each visit to the different properties, she leads them in a true personalized tour through the old town, emphasizing not only the characteristics of the property, but also their relationship with the community. Maru is, after all, a neighbour of the Casco.
Graduated in Classical Ballet at the National School of Dance of Panama, Maru holds a degree in Humanities with emphasis in Geographic-Ecological Tourism and Technical of Geographic-Ecological Tourism Guides by the University of Panama.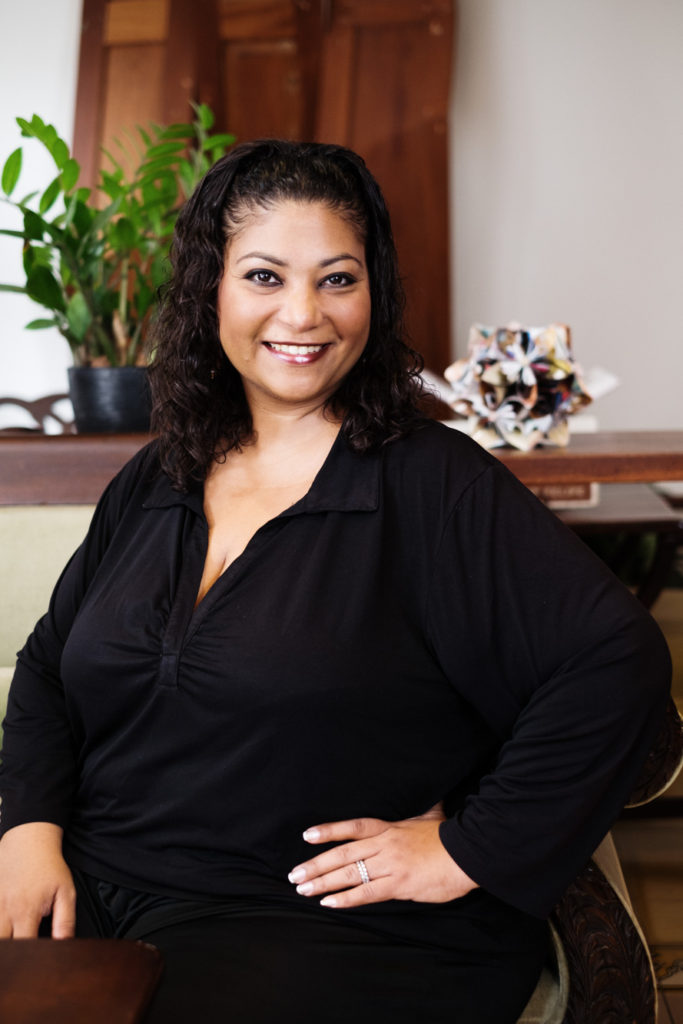 Jennette Marie Torrano
Sales Agent
Menky was born and raised in Panama. She went on to study Electronics Engineering at the Catholic University (USMA). Moved to New Jersey in 2001 where she later married and started her family. Thirteen years later returns to Panama, and continues her studies in Environmental Engineering at Universidad Latina.
She has over 20 years offering the best sales and customer service experience, and a lifetime of collaboration within the Real Estate world as she assisted in her family Real Estate business.
Menky loves animals but overall is a Cat-Person. She also enjoys meeting new people, has an appreciation for music and poetry, likes drawing, and spending time with family and friends. Menky, like Maru, Patrizia and Clara, also lives in the Casco.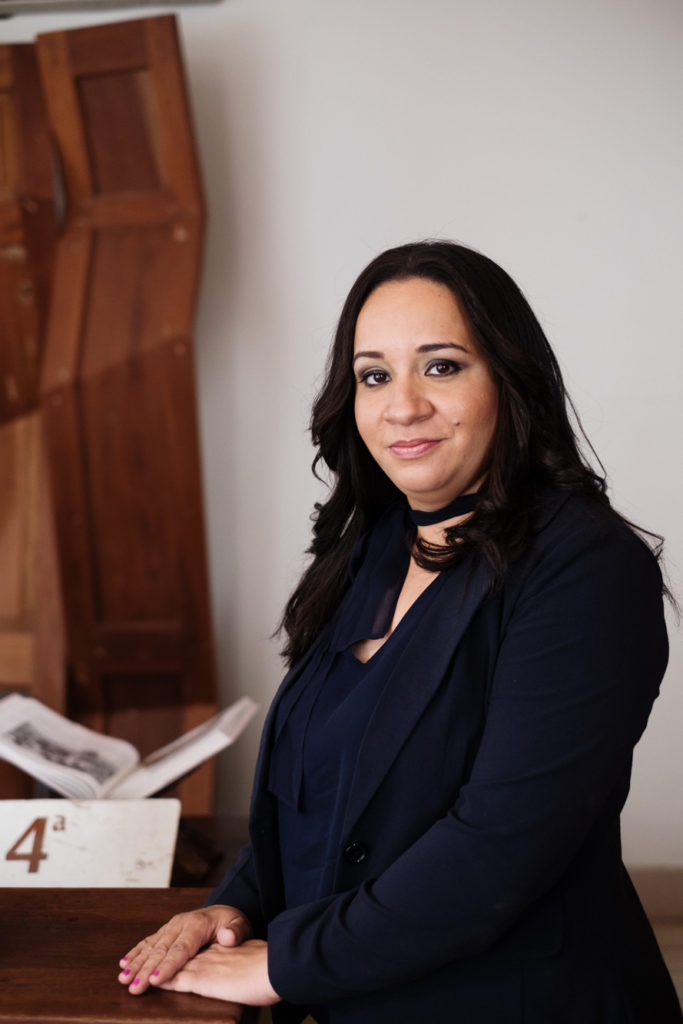 Janeth Cedeño
Sales Agent
At age 18, Janeth's spirit of improvement and professionalism leads her to move from her native Chiriquí to Panama City to study Law.
She started her work career 15 years ago, working in a service company in the administrative and legal area, where she rises to the position of Manager of the company at 23 years. Few years later, she decides to commit herself to her young family (Janeth and her husband have a beautiful daughter) to return to her law degree and finish her studies in the Faculty of Law and Political Sciences from the University of Panama.
As a second job, she arrives in the Casqueña family in April 2015, assigned to the real estate acquisition area, with investigative responsibilities for real estate in the areas of San Felipe and Santa Ana. She is currently completing her thesis on "Horizontal Property in Casco Antiguo based on Law 31, June 18, 2010, with emphasis of the promoter's reservation regarding the facade of the property. She is an active member of the Directorate of the Legislative Observatory of the University of Panama. She loves the challenges, she is characterized by love for her neighbour, and her willingness to help has made her a habitué of social campaigns in Casco.