Blogs of La Quince of Santa Ana
Meet La Quince of Santa Ana! Part of the Casco Antiguo Monument.  Santa Ana is revitalizing and you can be part of it!
¿What is la quince of Santa Ana?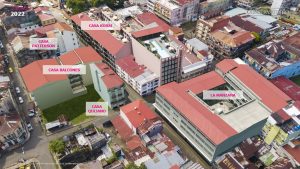 La Quince is a cluster of five properties, located behind the Santa Ana Church. They are being built by Grupo Conservatorio. Here you´ll find residential, commercial and investment! Everything with special benefits like preferential mortgage rate, 30 years of no property taxes and other benefits under the Casco Viejo law.  See more…
Commercial Investment in La Quince, Santa Ana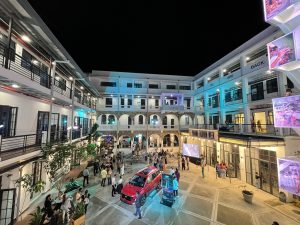 Did you know that when you buy a commercial space or office at La Quince, you can benefit from a special mortgage rate (no matter the price) but also, you´ll be buying a property that will be property tax exempt for 30 years?  Also, if your business buys it and operates from there, it can be elegible for 10 years of no income tax.  Curious? See more….
The experience of designing Casa Korsi, Casa Balcones, Casa Quijano and La Manzana.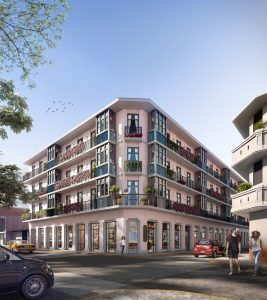 The Crown jewel of the residential side of La Quince , Casa Korsi is simply stunning. Learn about the design process that took place to create those romantic balconies, patios and roof terraces. More ….
In this section you will find videos related to la quince of Santa Ana in Casco Viejo
La Quince 2022
With Casa Patterson, Casa Balcones and La Manzana ready and delivered, the other two members of La Quince (Casa Korsi and Casa Quijano) are putting their pedal to the metal! This video is from March .  See video…
Apartament 3C – Casa Patterson
The apartment 3C at Casa Patterson is an efficient 58 m² space with double height, 2 bedrooms, 2 bathrooms and a private balcony.
Ver video
Rediscovering La Central
Rediscovering La Central, the expirience of Sandra Siu – Jane's Walk in Panamá. Ver video