Panama Casco Viejo, Casco Antiguo
Each purchase you make leaves a footprint.  This Christmas, make your footprint count: consider buying gifts only from small, independent, shops. You will help the economy like water helps plants: from the roots up!
Don´t know how to start? in Casco, of course! you can do all your shopping by email and walking, while helping directly artists and artisans that make a living from their art and craft. Here is a list of Casco Viejo`s small shops:
Papiro y Yo: our favorite store for souvenirs and gifts made out of recycled materials. Beautifully crafted everything. No kidding!….391-38-00. Email:  [email protected]    Facebook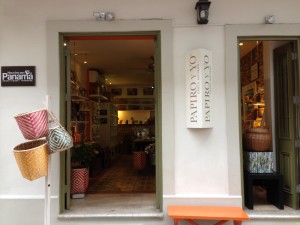 Karavan: Art from the Caribbean part of Panama (Portobelo). Located at 3rd Street, in front of the Arco Chato…228-71-77
Diablo Rosso:  art gallery featuring young Panamanian artists and creative gifts.  A Avenue and 7th Street…..228-48-43 Facebook
Mamita`s boutique: vintage and unique clothing at an affordable price. You won´t find any of this in a mall! Only at Calle 6ta, Casa Arias, next to VITA.  Gisela Sánchez will also modify and create clothes for you. [email protected].  She can also just make gifts for you. Bring her the fabric and the idea! Facebook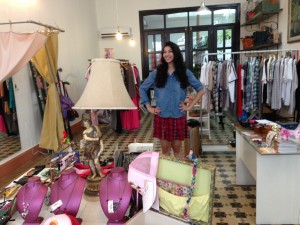 Enjoy Shop Boutique: Located inside Los Del Patio on 3rd Street, this young, independent boutique features clothing by designer Montserrat and her brand MoMix. Facebook. See blog entry here.
No Me Olvides: the classic Panabrisa (Guayabera), a traditional garment in Panamanian wardrobe. Linen dresses for ladies, elegant shirts for men. Corner of 4th and A Avenue.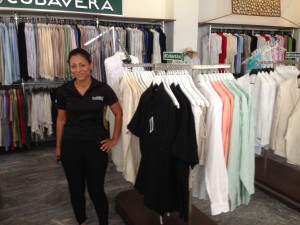 Reprosa: Panamanian jewelry inspired in traditional pre colombian huacas. Art Deco building, Avenida A, between Calle 5ta y 4ta….Tel. 228-4913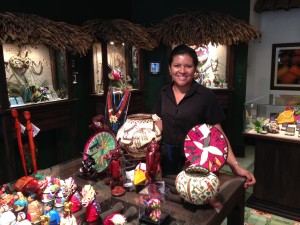 Mitchelle Quiñones: Jewelry specialist in Casco Viejo. She has her workshop at home. Facebook Page
Lido Isle Boutique: Beach and casual wear, straight from Bocas del Toro to Casco. They feature their own designs and great accesories. Located at Casa Remón on 5th Street next to the Canal Museum. See blog entry here.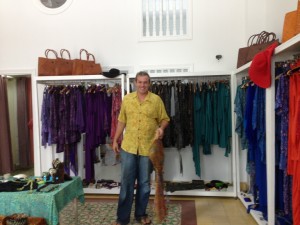 Or maybe you want to give away memberships to your friend`s favorite classes?
TLG Gym/ Alley Cat Foundation: located at 4th Street and A Avenue, at Santa Familia. They specialize in crossfit, Jiu Jitsu and boxing. Contact: [email protected]
El Cuarto Rojo por La Tribu Performance: serious circus training! equally located at Santa Familia, this professional group has aerial dance classes as well as yoga and others.
Or what about a Reiki session? contact Carol Bellandi [email protected]
Plenty of beautiful and meaningful ideas for this Christmas. Happy shopping!!!