Panama, Casco Viejo, Casco Antiguo
Art, art and more art!
July 22nd: Launch of the online art gallery Mimic Art Gallery. Where: Jerónimo, 7 p.m.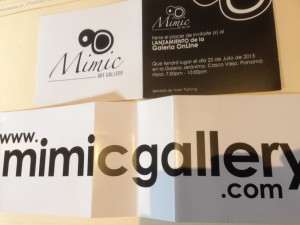 July 24th : Open Studio at Santa Familia! artists Michael Lombardo and Mariah Gillespie will be showing their work and how they do what they do!  7 to 9 p.m.  Mariah is a textile artist. Check the link above to take a look at her blog.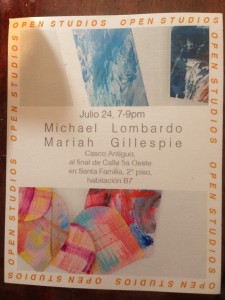 August 13th: First Aerial Dance Laboratory. At Casa Soldado