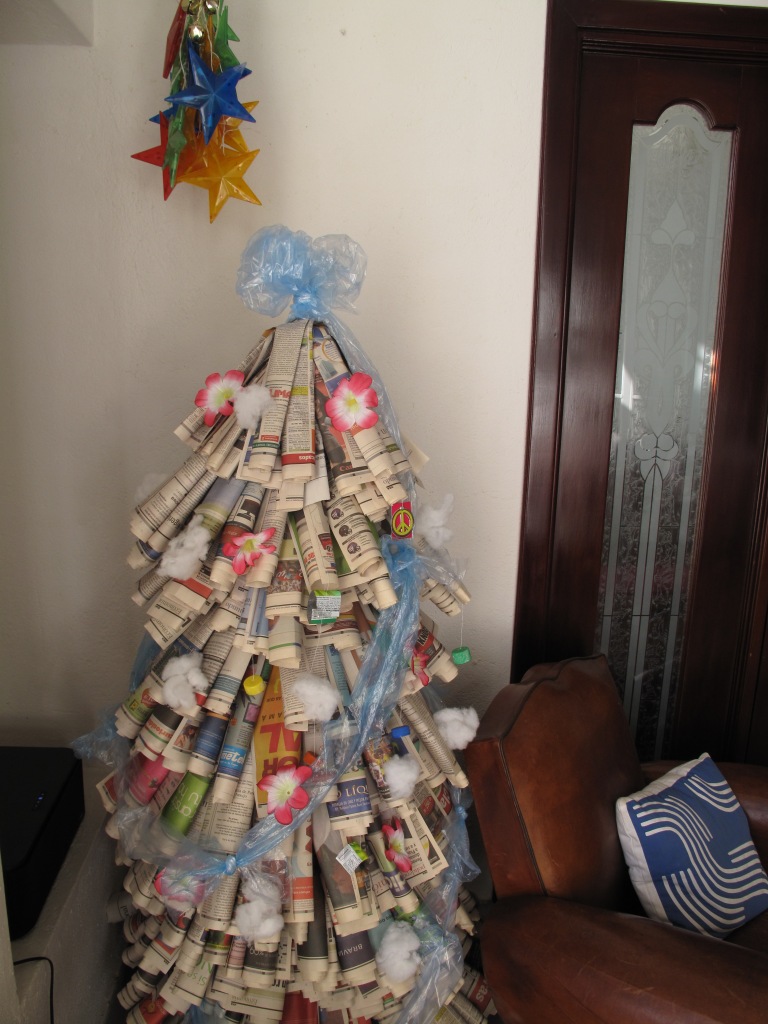 I have so many New Year resolutions, but there are three that are the core of what I hope is my next year:  waste less (a.i. be more efficient with what I´ve got), keep closer to my family, keep taking care of my health.
I look around my neighborhood, Casco Viejo, and I see so many things that can be improved.  In 2009 we helped create a neighborhood association which is slowly getting to be heard on those issues. But I think nothing is as powerful as living the example, so hopefully this year will be all about "getting it done" other than "wishing it" only.
Not that my Christmas tree was a particular good example, but at least I didn´t get to buy one! and it is degradable for the most part… + made out of garbage I found at the beach.