Panama, Casco Viejo, Casco Antiguo
Easter holidays are almost here, meaning family brunches, crazy kids running around looking for eggs… and this year, running around learning jazz! come with your whole family, leave your car with the valet parking and enjoy Casco at its best.
Here is what is going on:
On the "brunch" department:
I love Las Clementinas brunch. You feel cozy at the "secret" garden, and you can just let the children run around.
On mother`s day, the ATH had a team painting faces and doing activities with children. I always enjoy how children at the beginning are so shy… and then their "true self" comes out. No worries! you just relax while they tire the staff out (instead of you).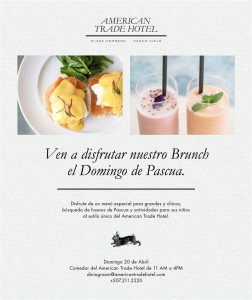 On the Jazz department: at Danilo`s Jazz Club
Every Sunday starting at 4 p.m. , Danilo`s Jazz Club has a special jam for children. The whole program is very didactic and fun. Any age applies! plus… they get special parking rights!!!