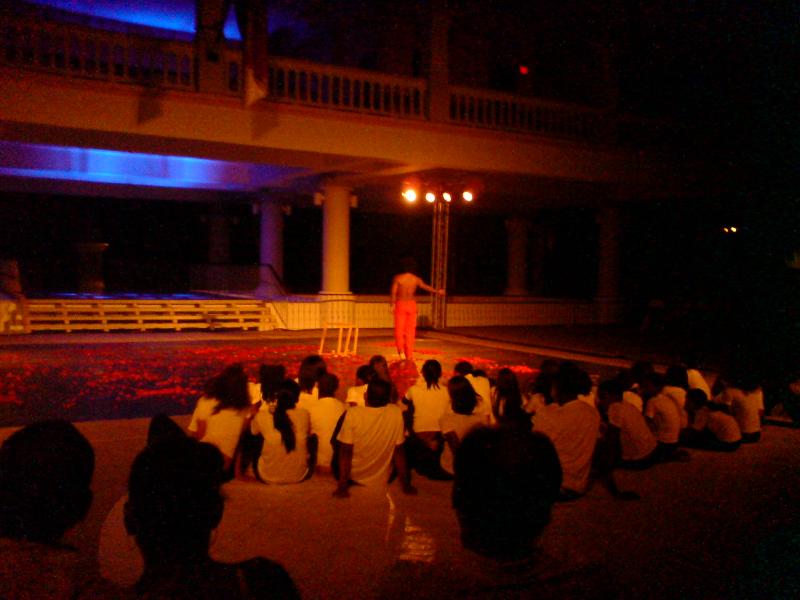 To spark change through dance. To transform children forever, from inside out. Any casual observer would see a beautiful modern dance troupe that could have easily been from New York. But it wasn´t just "any troupe". It was Colegio del Cuerpo.
Colegio del Cuerpo is a dance troupe from Cartagena that was born in the poorest area of Colombia´s historic town. It was founded by Alvaro Restrepo, taking children from the streets and opening the doors of art to them. Ten years later, the company is worldclass. Interesting, well trainned, produces beautiful and meaningful ballets. After their presentation in Panama last year at the Sobresaltos Dance Festival in Casco Viejo, the Oficina del Casco Antiguo worked with them to set up a similar program in Panama´s historic city. It was a dream for the fifteen kids who originally participated in Sobresaltos.
But also a vital element for those involved in the revitalization of Casco Antiguo. Currently Panama City´s second tourism destination, the historic area is thriving. Hotels are being built, restaurants and bars are very often busy, and art festivals or miscellaneous events are now part of the colonial city´s fabric.  Locals are an important part of this development, and art is one of the best ways they can express themselves and collaborate with the best of their culture.
Last week, the official inauguration of the program took place at Plaza Bolívar, at the current Ministry of Foreign Affairs. Colegio del Cuerpo did a great show in front of a large number of kids, now all future dancers.  To see Alvaro Restrepo say at the end: "my dancers where your age when they started" and to see the results right there, was simply incredible.