Casco Viejo, Panama Real Estate and Lifestyle at Panama`s Historic District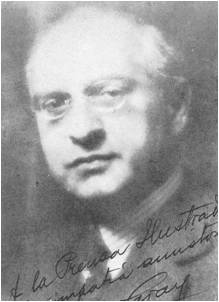 The Canal Museum at Casco Viejo always has interesting stuff going on. Yesterday, they inaugurated an exhibition about one of the best known Panamanian musicians of the early Republic:  Narciso Garay.
Born in 1876 (died in 1953) he was the son of a poet and a painter. Almost inevitably, he becomes a violinist. After his studies in Brussels and Paris he returns to Panama. He is known during his professional life as a teacher and an important diplomat,  representing Panama throughout the world.   Unsurprisingly, there is very little written in the internet about him, although I could find in Wikipedia a good page about his sister (Nicolle Garay) who became a well known poet.
Today, Casco Viejo remembers him in one of its buildings which was said to be his house.  Every day there is a story to be uncovered in this 300 year old neighborhood!