Panama, Casco Viejo, Casco Antiguo
Casco has really special retail, but our favorite ones are those who have an impact. Whether they benefit social causes like women empowerment and environment, or they promote young entrepreneurs with great design, truth is shopping in these stores will make your purchase benefit far beyond the person you are giving the gift to.  Most are located on A Avenue, between 3rd and 5th, which will make your experience fun and compact!
Starting at 3rd Street, next to Arco Chato:
Karavan: art from Panama´s Caribbean side and modern Guna indian designs.
Viviendo: One of my favorite places for gifts, not only because of the quality of their handcraft and design but because of the direct effect these sales make on the lives of really remote women who live in the mountains of Panama. Each purchase trully makes a difference. Dyes used come literally, from the jungle that surrounds their homes, browns from the clayish floor in those areas. Give a really special gift from the heart of Panama.
Lupa: A window into Panama´s young designers. A place to support young artists: clothing, accesories, art pieces.
Undercover Boots: Rainboots! each one with a different design, supporting a cause. For example, the Golden Frog boots support the Golden Frog project, an effort by the Smithsonian and a coalition of Panamanian and international scientists to save the Golden Frog, which is unique to this country and found no where else. They´ve done an amazing job building a sort of Noah´s Arc for them, and studying the fungus that is killing them. It is said that frogs are an indicator of global health: we need to protect them, and to understand them.
Mahalo: Café and store. They feature Panamanian gourmet products and natural soaps. Brands like El Motete are an effort from food producers to market their products directly.
Lido (Next to the Canal Museum): Casual wear and accesories from Bocas del Toro, our Caribbean province (next to Costa Rica).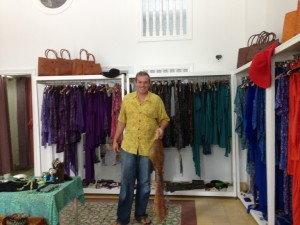 No Me Olvides: If you are craving a Cuban style guayabera dress or shirt, this is the place to get it. Corner of A and 4th, right in front of Arco Properties.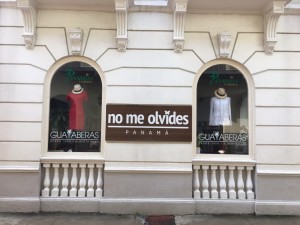 Reprosa: Jewelry inspired on Pre Columbian Panamanian design.