Casco Viejo, Panama
From time to time we like to publish a "snapshot" of what is available and comment. These past months rentals have been quite active,  with leases being renewed,  new leases being signed and apartments coming to market.
One of the frequently asked questions is whether is better to rent furnished or unfurnished.  In Casco Viejo, we never have a hundred options of each. They come and go in waves. Sometimes we won`t have a single unit furnished, and others is all we have.  The key is knowing what you absolutely need, because once you decide you need a two bedroom, or three (and parking) the group of available properties most likely reduces to…. one… or maybe two!
Right now, and not for long, we have a wide range of properties available. Let`s order them according to the number of bedrooms:
One Bedrooms: $700 – $1500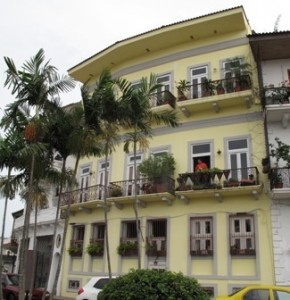 Castilla de Oro: $700/ 60 mt2 (partially furnished). Groundfloor unit, ideal for a single person. The building has excellent location and great neighbors. It also has 24 hour security and is pet friendly.
Casa Morales: $700 / 50 mt2 (unfurnished):  Small studio with direct water views.  One single space, nice for a bohemian soul. Great location, you can join the basketball or football games at the field right in front.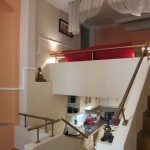 Marques de Portago: $800/ 60 mt2. Furnished, groundfloor.  This is a small unit for a single person, it is probably the lowest price in our current list. Marques is one of the first restorations in Casco.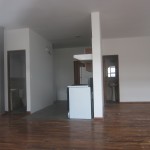 Star and Herald Studio: $1000 / $50 mt2.  Modern feeling, clean style. Groundfloor. This is a classic artist- type unit where the unit has no space divisions. We like the street as it tends to be very quiet, but yet steps away from Plaza Catedral.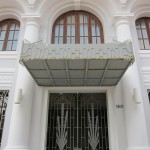 Star and Herald No. 9= $1400 / 88 mt2 and parking. Located on the first floor, has a balcony with views and parking. Quite convenient!it is a one bedroom.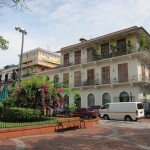 Plaza Catedral: $1300./110 mt2 Loft style one bedroom. This unit has the advantage of being at the plaza but not on the plaza.  Plazas are great places if you like a more lively scene. There are always restaurants, people, concerts (great jazz festival in January!), but if you are more of a private person, then this unit is for you, because it is located at the side of the building. So you still have the view of the plaza, but not the "wildness" factor, if you want to call it that way.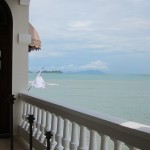 Casa Zarak: $1500 / 88 mt2 – $2500/ 91 mt2 to $110.  Casa Zarak is the only water front building that is all available for rent. You can`t purchase here.  At this point, the building, which has been under construction for a year and a half, is getting its final touches.  First tenants should be ready to move in by August, although take notice that in Panama there is always an "ish" to these dates.  Most units are one bedrooms, but there are a few two bedrooms too. All units have direct water views. They are unfurnished.
Two Bedrooms: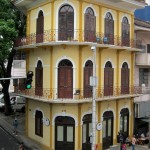 Casa Burson: $1500/74 mt2 (unfurnished).  Wood floors and a wrap around balcony, Casa Burson has a nice café on its groundfloor and  is steps away from Las Clementinas excellent Sunday brunch.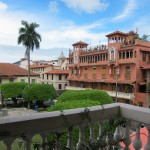 Parque Bolívar: $1500 (furnished) or $1200 (unfurnished).  Direct plaza views, upper floor.  Wood floors, great balcony. This was one of the first buildings to be restored in Casco, so it has a cozy tropical ambiance.  Located at Plaza Bolívar, you`ll have a wide range of Panama`s best restaurants and cevicherías at your feet.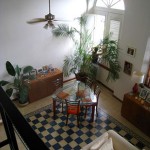 Santo Domingo: $2000/ 120 mt2 (furnished).  Wonderful location, and has parking! This is a quiet unit, very private.  Steps away from the National Theatre and the Tourism Police.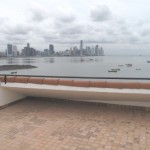 Casa Malecon: $2100/ 189 mt2 (unfurnished). This unit might have the best views of Casco Viejo. Located in Terraplen, it has direct water views to the front, direct views to Panama`s skyline to the left and beautiful Casco Viejo to the right.  Terraplen is considered to be an area in transition. One of the interesting features is that it is steps away from Panama`s Fish Market and its delicious Peruvian restaurant (at the top floor). Ask for a jar of Pisco Sour and order the "jalea"! Panama is all about undiscovered pleasures.
Three Bedrooms: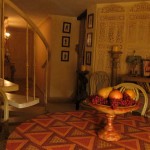 Plaza Catedral Upper Floor: $3500/126 mt2. This is one of the few three bedrooms in town and is on the plaza. Beautiful balcony, direct views, corner location.  The building doesn`t have elevator, so please take notice this unit is on the third floor. It comes completely furnished, and is available for short term rent at $1500 per week. This is the ultimate balcony you want to be at during Jazz Fest! As a matter of fact, if you rent this unit through Arco, the deal is that you have to keep a spot for us during the festival!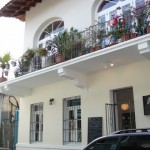 University Club: $2100 / 150 mt2 (unfurnished).  Excellent location in Calle 1era, steps away from landmarks such as Las Bovedas and the French Embassy.  Very good unit for families.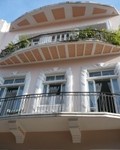 Art Deco: $2500/ 190 mt2 (furnished): One of the very few Art Deco buildings in our historic district, this unit has a lovely tropical decoration.
Looking for a commercial space? Email us and we`ll send you more info!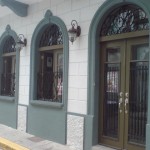 Cuatro Casas: $853/40 mt2.  Specially fit for retail, this could be a cute space for a bookstore, a small bank, an office. Well located at 4th Street. It is not set up to handle any food and beverage business.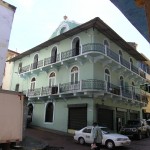 Casa Feraud: $2000 / 150 mt2 (aprox):  this space is perfect for a restaurant. Renovation is needed, but you are rewarded with the fact that you have extra storage space on the upper levels of the building.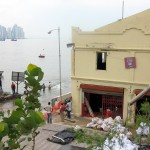 La Cantina: $7750 / 300 mt2:  Rent full building, restored. Perfect for a restaurant, outdoors seating at a plaza and upstairs on roof terrace. Currently under construction, the building will be delivered in three months. Great timing to start gearing up for the business!
Ready to rent? email us now!  [email protected] or [email protected] Or call us at (507) 211-2548 / 66761165 / 6676-6785