Panama, Casco Viejo, Casco Antiguo
You stretch Troy`s hand and you know he must have been a rugby player at some point (and I actually think he was!).  His business, Taller Colonial, is the woodshop located behind Plaza Herrera, responsible for the beautiful floors of the American Trade Hotel events center, and general wood work at the hotel.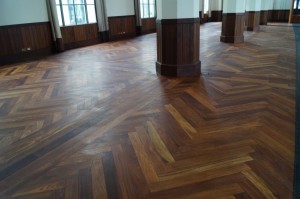 Big smile and down to earth personality, he approaches work with the elegant simplicity of honest quality. Creative without compromising the product! works side by side with his team.
Location: behind Plaza Herrera, at the back of the Danilo Pérez Foundation.
How to contact Troy:[email protected]
Taller Colonial`s Facebook: HERE