Panama, Casco Viejo, Casco Antiguo
Yesterday was supposed to be the eclipse of the century. Obviously, being in Panama, not exactly a full eclipse. But people did get eclipse fever! The day was simply gorgeous, the light was golden and people were happily walking from here to there doing silly things!  For example, just stepping out of Arco, we found this trying to prevent illegal parking:
But then we thought a better job was bike riding:
But he said he always wanted to drive a truck. Good think we found one his size!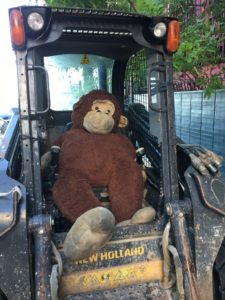 he was so happy!  but after a while he fell asleep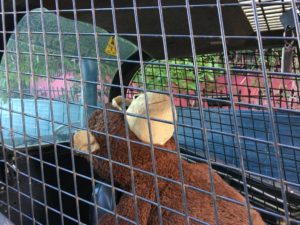 I think he was still there this morning. Workers were very puzzled!