Panama, Casco Viejo, Casco Antiguo
The first development in Casco Viejo, Panama to have its own App!!! Mano de Tigre at Plaza Herrera is making digital history. Download it from your ipad for free and play with all the features. You`ll be able to flip the building back and forth, inside outside, check out a 3D floorplan for the apartments, see prices, sizes and more.
You`ll get real time updates on prices and other details. Download it now! this is how:
Step 1
Step 2: type Mano de Tigre on the Search engine
Step 3: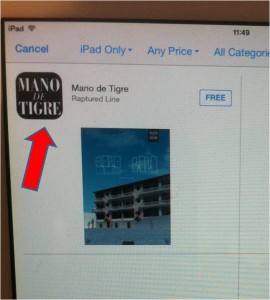 Step 4: Download!