Panama, Casco Viejo, Casco Antiguo
It must be in millions of books at this point. They all say, that everything starts with leadership. But you don´t realize how true it is (and how hard), until something like Covid19 hits.  I would almost argue that, because of Covid, initiatives like ConVida and LiderazCo are not only important but critical to replicate.
As a B Certified company, Grupo Conservatorio has been working for over two years in the up and coming area of Santa Ana, helping the community build its grassroots local leadership. That was (and is) under LiderazCo, a leadership program in partnership with Massachusetts Institute of Technology Community Lab. Through the workshops, the community learns tools like research and networking, in other to solve its own problems and gain resiliency.
And then, Covid 19 hit.  How to continue pushing for a better life in Santa Ana? In all of the workshops, the community identified specific issues like garbage and general cleaning as top priorities.  Panama has also applied one of the strictest lockdowns in the region. So how to go about it? Enter ConVida.
The concept was created by Betty Chemier from Grupo Conservatorio. At its core, it is about empowering individuals, family bubbles, local authorities and organizations. Its vision is aligned with LiderazCo community goals: to create a cleaner, prettier, safer neighborhood, where the community can prosper and have access to functioning public spaces that promote education, sustainability and public health.
A plan was drafted and activities presented. It beautifully harness what you would call "the power of One".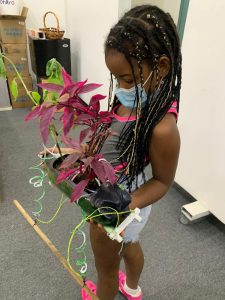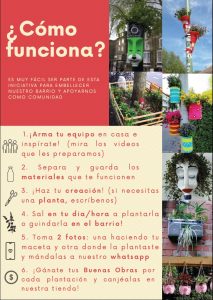 The first activity was a form of "guerrilla" planting.  People going out on their scheduled hour, or even families in their bubbles, could take plastic bottles, convert them into plant pots, plant something and then install it in a chosen public space.  Because Panama is currently in the rainy season, plans will quickly grow and bring much needed green to forgotten areas.
Here are the first ones, these are being hung at Hotel Santa Ana.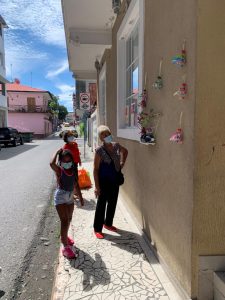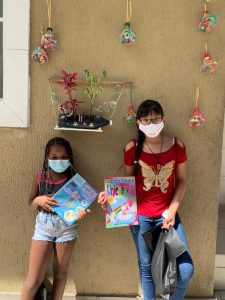 Other actions do require a village, virtual and real. The local authorities in Santa Ana have been on board since this provides for work opportunities and a general emotional relief. Making a space better is an investment not only in the physical health (as sidewalks get widened and repaired or street drains get cleaned) but also on the emotional level.  People walking those spaces simply feel better.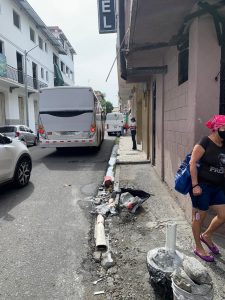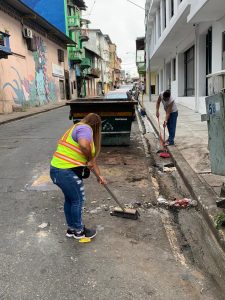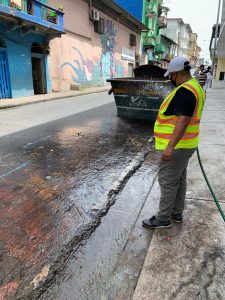 Next actions include installing cleaning stations and improving a local bus stop.  It is all about small wins that make a difference at a granular level.  Once added up, we trust a transformation of not only spaces but of hearts will be visible.  Thanks to every organization pitching in and the people who has made it possible!