From time to time we like to present a snapshot of what`s on the market in Casco Viejo. This is the first of three postings: real estate property under $300K, under $500K and Special Homes.
On the "perfect for singles" category or "easy investments" (meaning already income producing) here are our picks and why: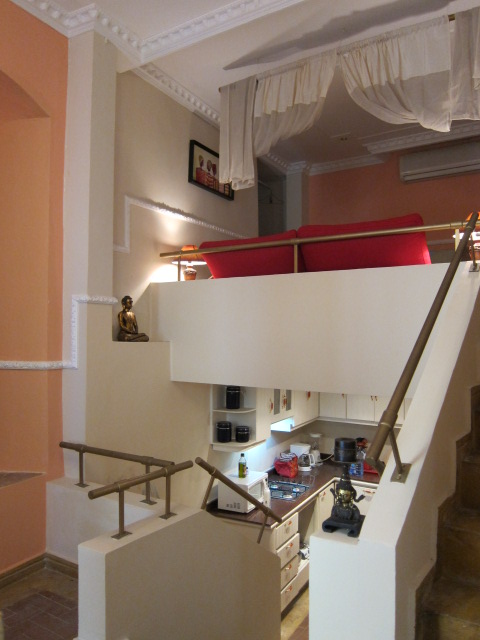 $150,000 at  Marqués de Portago:  small pied a terre, well located and rented. Why we like it? We like the tenant and the fact that is 30 seconds or less away from parks. Ideal if you like outdoors activities like jogging or bicycle.  It is also 10 seconds away from the Presidential Palace, in case you want to hear the gossip before it hits the local newspapers!
More Info on Marqués de Portago
$230,000 at Casa Mendez:  cute one bedroom, groundfloor, rented.  Why we like it? we have a soft spot for gardens and this one has a small garden connecting with both the living room and bedroom.  It is also an internal apartment, which makes it quiet.  Drawback: a hotel is under construction right next door, so forget about the "quiet" for another year.  Positive plus: once the hotel is finished, the apartment will probably appreciate, and the location is very good.
More Info on Casa Mendez
$260 – $270K at Montefiori:  very different apartments, but both are easy investments. One with water views, the other one with wrap around balconies. Both rented with good tenants.  Why we like them? good price point, responsible tenants, views are always a plus.  The unit at $270K is the lowest price you will find for good water views. Ah… and there is always the outdoors shower!
More Info on:  Montefiori Unit No. 3  , Montefiori Unit No. 4