Casco Viejo, Panama
Little by little, small beauty salons are opening doors in Casco Viejo. Yesterday I decided to make a brief list of both local and high end services.
Dorina Szabo: She has been a neighbor for some years now. Here is her Facebook Page. English speaking and knowledgeable, she attends at Montefiori (next to American Trade, on top of the Bistro restaurant).  She does fashion shootings, movies, special events, weddings and hair cuts (specially if you are thinking on changing your look).  She saved our lives when we needed to dress up to a 20`s themed party, we were gorgeous after her intervention! For appointments: phone 6253-2663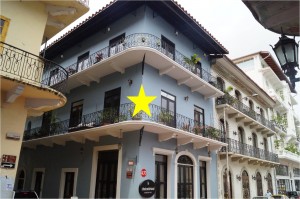 MimaTe: brand new, just opened this month.  Beauty salon at Casa Diez, next to the National Theater. Full beauty salon with manicure, pedicure, etc. They also sell swimming suits. Ask for Karen or Sharon. The place has a peaceful feeling, you can relax with the view and sounds of the pool at Casa Diez. Nice! Tel. 399-8019 and 6705-0566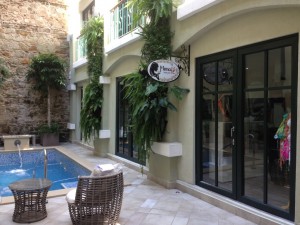 Looking more of a local flavor? If you`ve started to wander around Calle 12, you`ll notice the area is changing. The new Fortaleza tours have brought activity to the area, and soon Flor de Lirio will open with new commercial activity. By the pink house there is Salon Shalom, a local beauty parlor with all time classics: cut, blower, hair treatments. Manicure and pedicure tend to include fun designs!
You will also find Elements Barber Shop, which has now expanded to include Actualisa, for the ladies. Eurice is there from Monday to Saturday, usually 8 a.m. to 7 p.m.