We recieve the Monthly Newsletter  of October of  American Trade Hotel and want to share it with you:
1. We started the month with Meatless Monday, with the intention of reducing the consumption of meat and improve eating habits.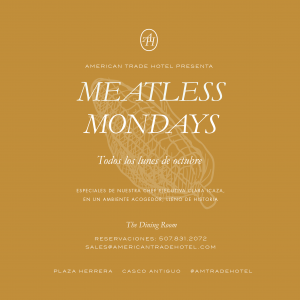 2. End this week with a delicious cheat meal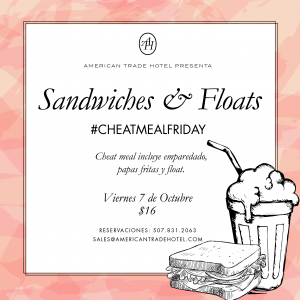 3. Don´t miss the Mexican Brunch accompanied by a refreshing Paloma and excellent music.
4. Michele Benedetti teaches us the benefits of meditation through Mandalas´ painting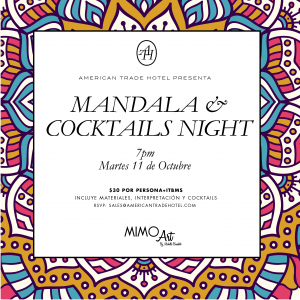 5.For "chocolate lovers", we have a  La Praline chocolate tasting, accompanied by a pairings of sparkling wines.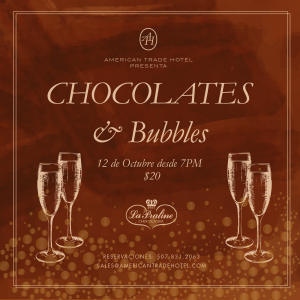 6.Try every Thursday from 6:00 pm the exotics cocktails in Throwback Thursdays.
7.Enjoy a exquisite trio of ceviches with a glass of wine.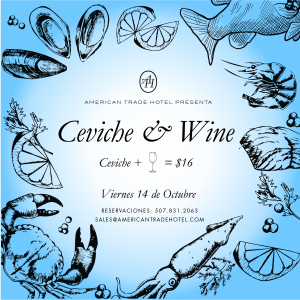 8.Join the workshop with Paola Schmitt – Coach of life, on October  17 th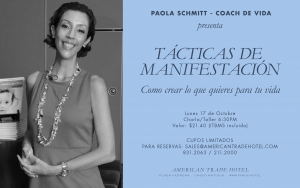 9.Forget the Diet on October 21 with  #cheatmealfriday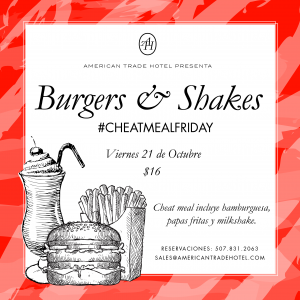 10.On October 23 we bring you a surprise brunch
11.Daniela workshop focused on vocal warm-ups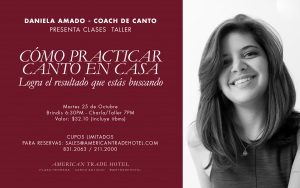 12.Unique Idania Dowman will give us a tribute to Celia Cruz. Limited seats