The law for Panama City is quite clear: vacation rentals less than 45 days are illegal. This includes Casco Viejo.
Many are surprised to hear this. Maybe because it is such a touristic attraction or perhaps because they see several apartments already on the platform. People assume there is an exception here, but there isn´t, Casco Viejo is part of Panama City.
If you are reading this, you might be thinking about buying an apartment for short or vacation rentals and are looking to learn more about it.   The first thing you should know is that Panamanian law currently only allows leases above 45 days. If you get into trouble, a $5,000 fine could hit you. It has already happened before. Rather than just "selling you" a unit, we rather tell you the truth. Keep reading!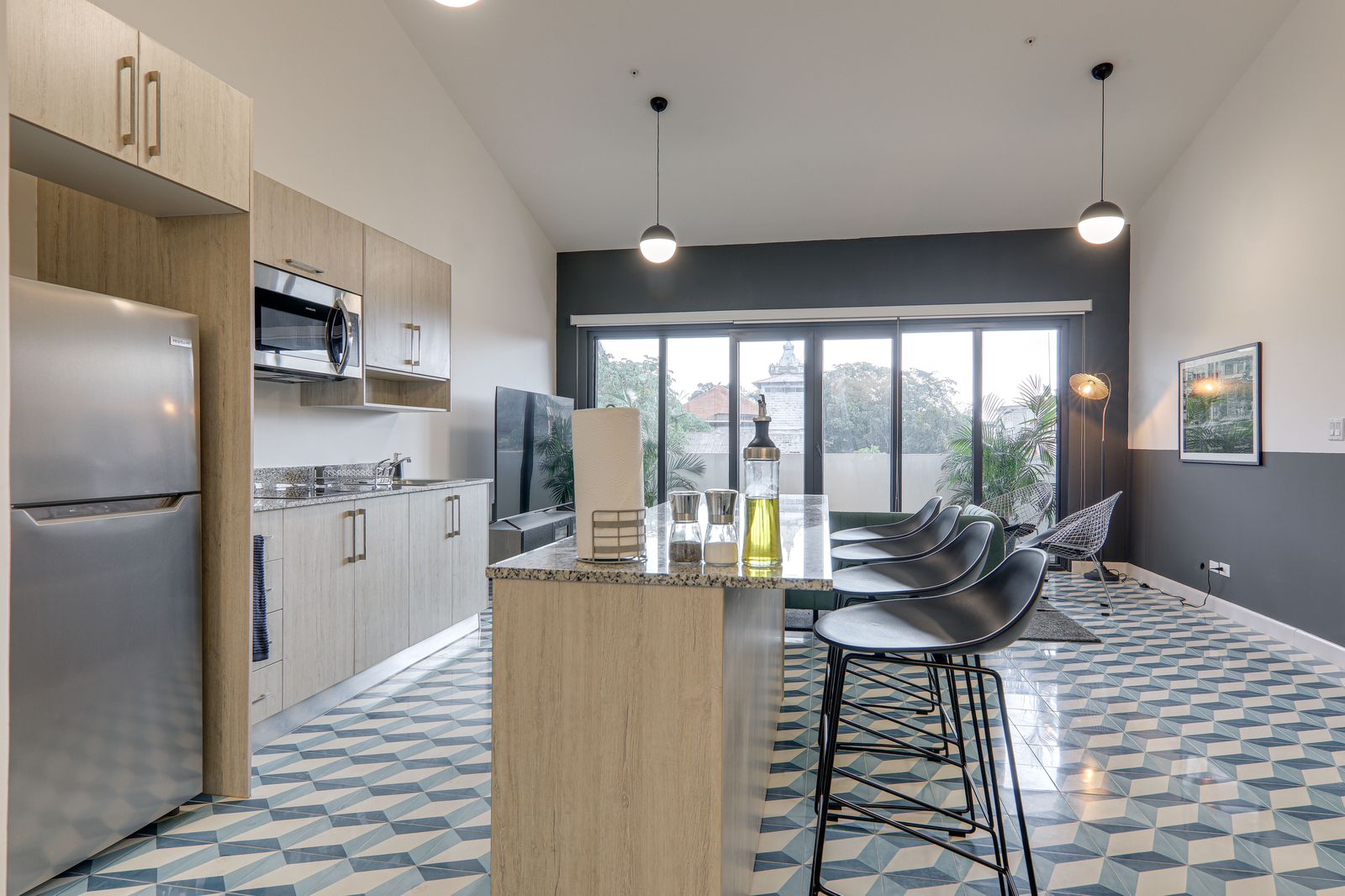 Even within the 45-day minimum parameter, some condominiums have banned this type of activity in their internal regulations. Especially in owner occupied buildings, it is simply not allowed under any circumstance. And it makes sense. These types of properties tend to have active administrations, and their condominiums are extremely well kept. Usually their apartments are high quality, and their focus is to maintain or increase the quality of lifestyle and investment for the long run.
The highest friction is when an individual owner manages the property directly, due to the gigantic variability in filter and service quality.  There are those who do it in a very professional manner and others who are quite the opposite.
The good news is that now there are companies and professional administrators who are doing a good job to keep vacation tenants, owners and condo admin happy.  There are also options like La Manzana, built precisely for this type of activity.
Now, no matter what, please note that the activity is usually rare to find in buildings with full-time owners. You might find full-time tenants.
The best buildings have owners who have hire qualified services to handle their properties.  These companies nowadays have enough experience to recommend strategies, provide interior design services, manage, filter clients, and face the multiple challenges of this activity with professionalism.  From tenants who can't open the door and arrived at 1 a.m., to noise problems, parties, to coordinating cleaning or even tackle fraud both on the online sales platform and on-site, these managers also take care of maintenance emergencies inside the apartment and ensure utility payments are up to date.
Whether the apartment is for you or for rent, your purchase is and will always be an important investment.  You need to consider all aspects: legal, financial, social, short- and long-term impacts.
If your business model is vacation rentals, our suggestion is to understand the legal environment first and the specifics of the building you want to purchase into. Being sensitive to people who are living there full time, whether owners or tenants, as this is also their home and penciling in the cost of a professional management for the unit.
Finally, keep in mind that no matter what, you are purchasing inside a residential condominium. This means, that once you own, regardless of the legislation, any condominium can always vote for a change.  This could be for or against the activity, so the situation can always be changed from the moment you purchased if a consensus is reached and voted on.
We really believe the key to success is managing professionally your properties.  Even if it costs a little more, the service will be better, and your investment will suffer less wear and tear.  Better management leads to better customer quality, a healthier experience and relationship with the condominium management and your permanent neighbors.
If you´d like to see vacation rental friendly properties in Casco Viejo, send us a message!  The photo in this blog is from La Manzana, this project offers fully furnished and professionally managed apartments. Take a look at one HERE.
Two companies providing professional management in Casco: Wynwood and Acomodo Rentals.