Casco Antiguo, Panama
It used to be the flag ship store of the Benedetti Hermanos back in 1928.  The original commercial space at the ground floor had an elegant glass facade that echoed the look and feel of Madison Avenue shops of the day.   In the 50`s it was a well known furniture store, the perfect business to take advantage of such commanding street presence.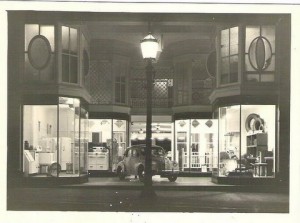 Today, with over 400 mt2 of commercial space, Benedetti Hermanos is completely restored and ready once again to draw everyone`s attention in San Felipe.  Located steps away from several high end hotels already under construction (Hotel American Trade, Hotel Herrera, Hotel Plaza Herrera, Hotel Veyra and a Convention Center) and some already open like Las Clementinas, Casa Antigua and Casa del Horno this commercial space is the perfect spot for high end stores, wine stores and  banks.
To learn more: email us at [email protected]