Panama, Casco Viejo, Casco Antiguo
Even Covid-19 will not stop the 14th Annual AVACA Día de Gracias tradition for Casqueños. When I started it back in 2006, the first Thanksgiving brought the tiny community of residents together. Amazing enough, this holiday is celebrated in many Panamanian homes.  Generations of Panamanians have been educated, worked or married Americans who then brought this tradition back home.
Of course food brings us together, there is no shortage of fabulous homemade dishes on the buffet table.  Casqueños like to show off their culinary skills. What started in an apartment with 35 residents, eventually moved to businesses that were opening in Casco. Our goal every year was to "inaugurate" something, almost hard hat style. It made it extra fun and interesting, to "see it first" as residents. But also it gave the businesses the opportunity to get known in the community quickly. Thanksgiving moved from homes to restaurants until we outgrew them and now with an average of 200, hotels have begun hosting.  As much as we love socializing with each other, Día de Gracias is a fun evening with food and entertainment provided by talented residents. From amazing tango dancing to Casco´s School adorable children.  Depending on the venue, every year is different and there is always a surprise.
This year we are adapting the event for obvious reasons. There is a wonderful group of people who have been in the organization committee for years and have worked hard to make it happen. There is so much to give thanks to, especially in a year like this.  Few things keep us as strong and healthy as family, friendships and connections. Looking forward to saying Gracias to everyone!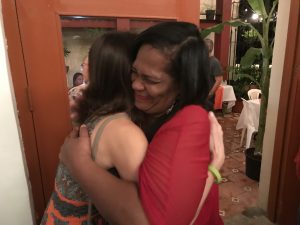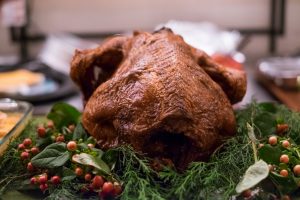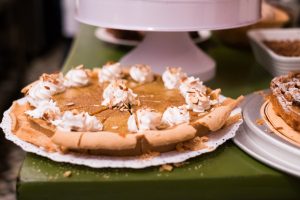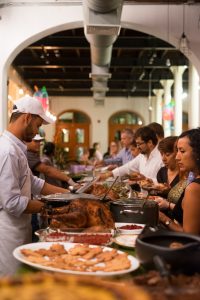 partners in crime! =)