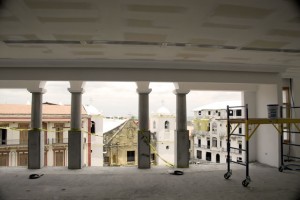 We like to say that Panama City's future is in its past.  Great historic districts enrich, and sometimes even subsume, the identities of the much larger cities around them (think New Orleans' French Quarter, Miami's South Beach or Old San Juan).
Casco today is a year or two from reaching the critical mass that will take it from being merely the cultural heart of Panama to becoming a regional destination. We say this with confidence because the momentum is palpable with over 30 restaurants, bars and shops in the last two years and five hotels set to open in the next two years.
The challenge will be for the Casco to absorb these changes without losing its soul. A truly successful historic district revitalization is one that not only creates cultural and commercial vibrancy, but also provides opportunities for the original inhabitants of the area to take advantage of the growth.  Districts that do this assure themselves greater economic sustainability because they maintain an authenticity that keeps them from going out of style.